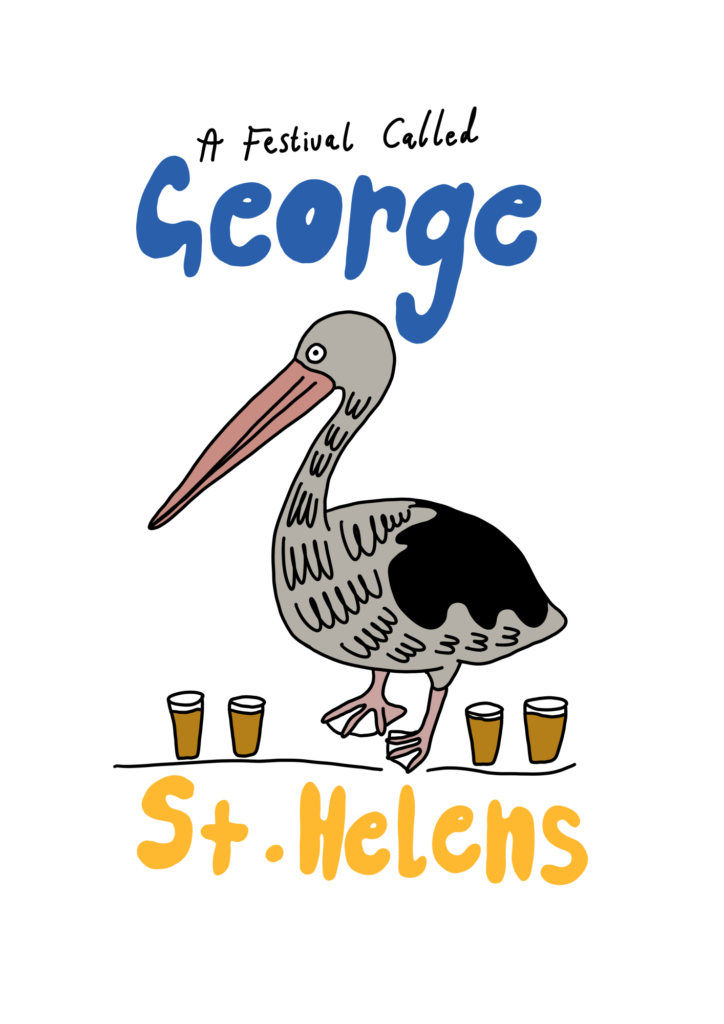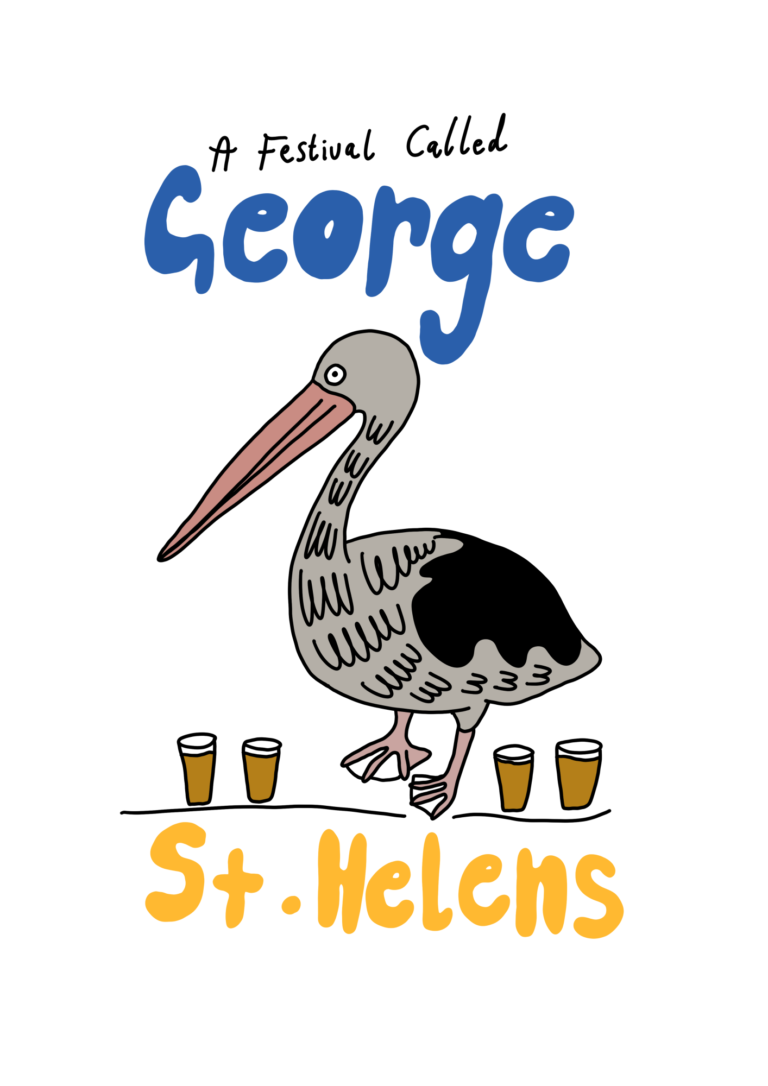 Friday 6th October – sattelite events showcasing Tasmanian craft beer and spirits at beautiful east coast locations
Saturday 7th October – The Main Event, Right on George's Bay @ Percy Steele reserve. Big bands, heaps of brewers, distillers & amazing food offerings.
Sunday 8th October – totally free recovery session. Food, drinks and bands. We are thinking a swim and some yoga might be involved too!



Here is a highlight reel of last years festival!
Main event 7th October 2pM - 9.30PM
After party with DJ and BAR 10PM - 12AM
Percy Steel Reserve, Georges Bay Esplanade
Bigger and better than last year.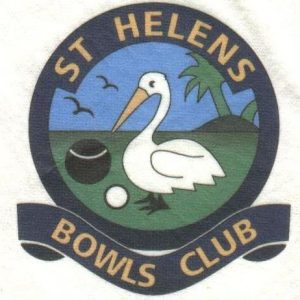 Friday 6th October - St helens Bowls Club
Hang out at the Bowlo! Our legendary little bowls club are pairing an amazing menu with Manchild Brewing beers. On top of this you can play some barefoot bowls, darts, coits, cards or dance the night away to their bowls club appropriate musical offering!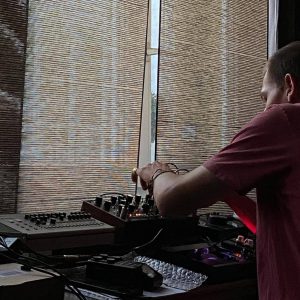 Friday 6th October - the Social Tasmania
New resident DJ Matic will be spinning tracks into the night with Burger Junky slinging food and the brewers and distillers from George festivals wares on sale for a festival sneak peak.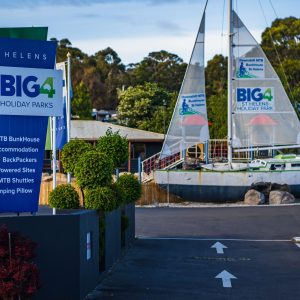 George has partnered with Big 4 Holiday Park to have your accomodation covered. Click below to find out more!
Saturday 7th October - 2pm to 10pm

At its Heart, A Festival called George is a showcase of unique and independent craft beers and spirits accompanied by original performing artists. This year we have grown this musical offering to include Four original and renown Tasmanian artists and absolutely incredible mainland artists.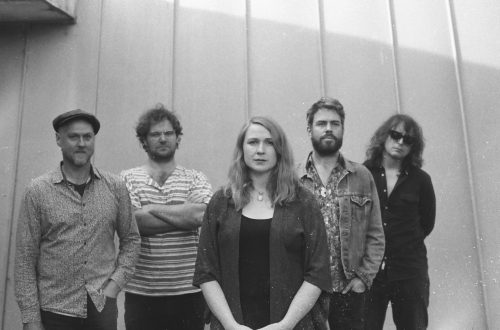 ABC Radio's Joel Rheinberger described Claire Anne Taylor as 'the voice of Tasmania' and it is that voice with its soulful, velvet and world-worn quality that commands audiences to a silence. With a distinctively emotive and powerful vocal ability that simultaneously expresses both an inner strength and a vulnerability, Taylor has garnered a reputation for her powerful live shows – tough and tender performances that have seen her develop an intimate rapport with fans. Claire will be joined by her exquisitely sensitive and soulful band, as they present a host of new songs as well as some old bangers.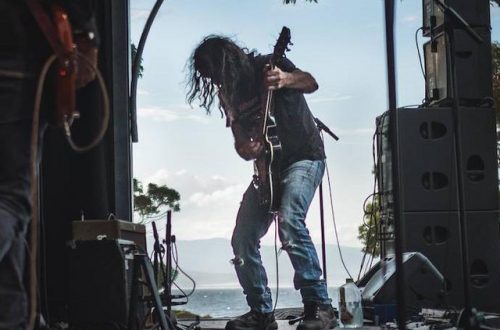 Ray singline and the Trawldogs

Evolving from the remnants of eastcoast bands Vacant Lot and Bad Billy, TRAWLDOGS singer / songwriter Ray Singline has continued to perform his original songs with a four piece line up.
2015 saw the band developing a raw overdriven sound with quite a few new tunes making it on to their live playlist.
With long time Bad Billy drummer Bruce Cornelius and hardcore bass man Bob Sheey, TRAWLDOGS motor is all V8.
We wanted to showcase Ray and his mottely crew in a way that they had never played before, and we guarantee you have never seen from any other band! This one is not to be missed.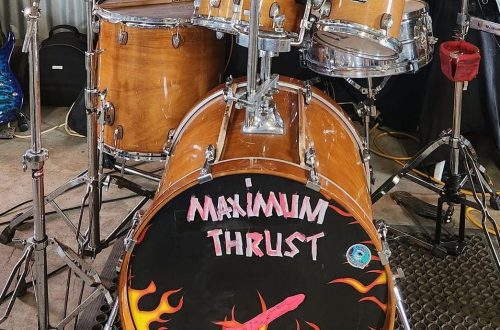 For George we are aiming to showcase acts you have never seen before.
Maximum Thrust are high on this list.
Hailing from Nimbin this 3 piece intergalactic punk pop rock band will kick things off for 2023 wirth a BANG! A range of originals interspersed with Greenday and Blink 182 covers? Yes please.
our amazing Tasmanian Drink vendors












Big 4 Holiday Park St Helens have been an amazing supporter of George since we started out. They provide accomodation for our bands and as if this wasn't enough they also offer you a 5% discount if you want accomodation for the weekend. Check out the video below of just how awesome their site is, then click to book ASAP so you don't miss out.
NEW VeNue on the waterfront

We've moved. Now on the grass with views of the bay. Percy Steel Reserve is St Helen's best venue for a festival. Bring a blanket, some camp chairs or your lounge suite (please don't actually bring your lounge suite) and settle in for an amazing afternoon.